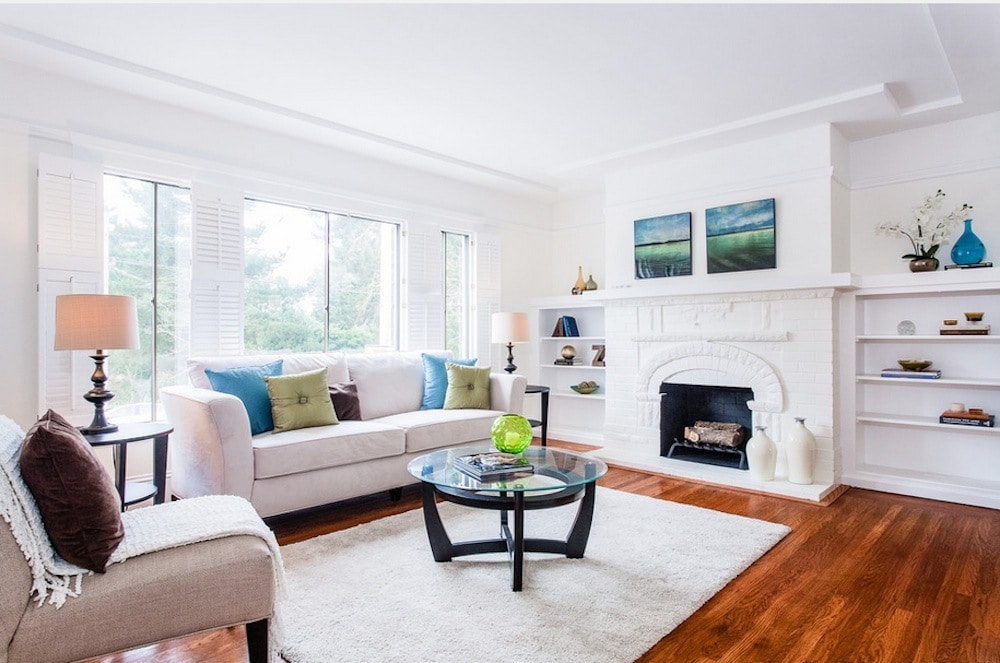 Staging Your Home – A Step By Step Guide | Landon Huffer
Home selling is not a simple process. If you're selling your home, you need it to look as close to perfect for the potential buyers who walk through the front door. This is when home staging comes in. When Realtors talk about staging your home, they're referencing a strategy for furnishing your home that is intended to showcase its best features, impress buyers, and sell it quickly at the highest possible price.
So if you need to sell your home quicker, staging a house may help. Staging a house prepares your home like showroom and permits buyers to envision themselves living there. Home buyers are accustomed to seeing truly amazing houses in person, on home flipping shows, and in online listings, so figuring out how to organize a house can have a major effect when selling.
Staging Your Home – A Step by Step Guide:
Staging a house is the process of strategically arranging furnishings and decor to make a house look its best while selling. This may involve paring down and refreshing your own furnishings, or moving all of your own stuff out and renting furniture and decor. If you do it right, you should not have a problem selling your home quickly.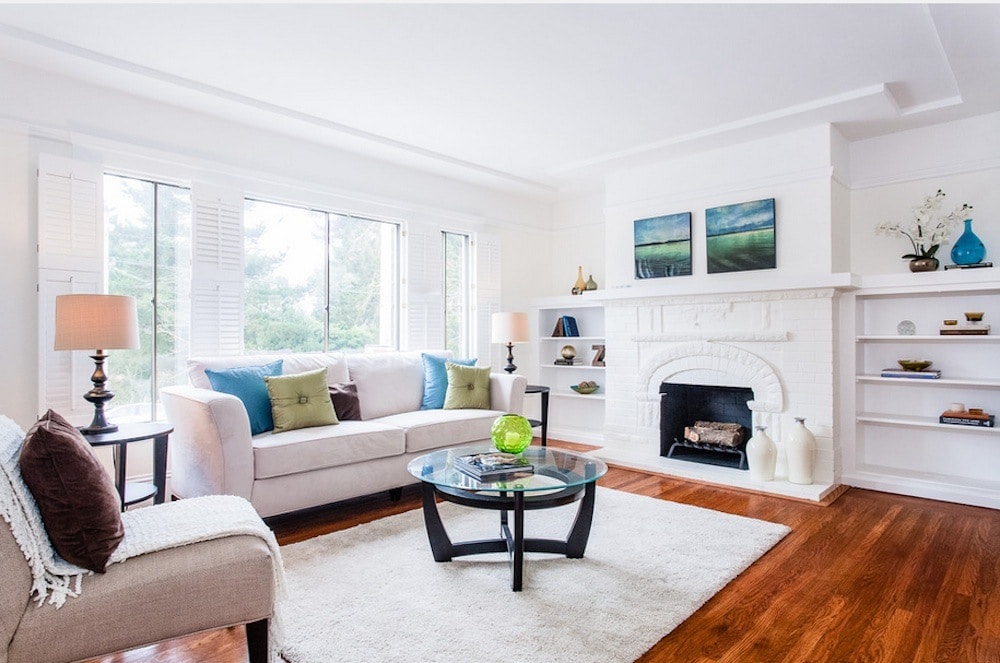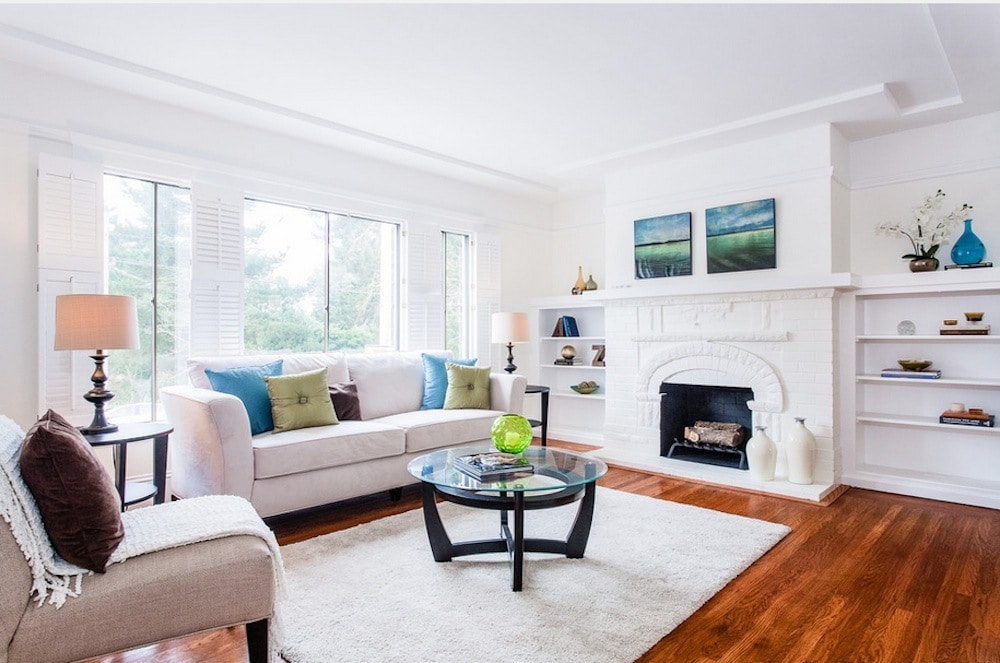 With such a big impact, it bodes well for sellers to invest time and energy into staging their home, and luckily, a lot of the best staging tips are not going to cost you a lot of money. Regardless of whether you're simply preparing to sell or are attempting to add new life to a stale listing, look at these home staging tips and make changes that can help your home sell quicker and for a higher price.
Depersonalize:
One of the essential targets of home staging is to enable buyers to imagine the space as their own. Buyers should have the option to imagine themselves in your home. Start by removing any family photographs, making a point to remove both surrounding photographs on shelves and surfaces and anything that is on your refrigerator. Keep clothing put away and out of view and clear the bathroom counters of personal items, like toothbrushes and makeup. In addition, put away all the toys and anything else that is highly personal.
Cleanliness:
You should keep your house shimmering clean. From sparkling floors and glimmering windows to clean counters and scoured grout, each surface should sparkle. This is the simplest (well, perhaps not the least demanding, yet surely the least expensive) approach to help your home show its absolute best. Home buyers will look inside of storage rooms and under sinks so you should clean every nook and cranny. Repair floor covering damages, chipped paint, and other negative highlights.
In the kitchen, numerous potential buyers are looking for new appliances that remain with the home. In the event that you can't buy new appliances, ensure the ones you have are immaculate. Nobody wants to see splattered spaghetti sauce, spots of oil, or heaps of dishes in their possible new home.
Natural features:
Adding natural features in your interior decorating is a great way to make your home feel warm and welcoming. Choose elements that reflect your home's geographical location. If you live in the countryside, use features like twigs, dried flowers, wood, and wheat. If you live on the coast, integrate elements like sea-grass, seashells, and coral rocks. Even if you live in the city, adding natural features is vital. Incorporate flowers and plants to every room to soften it.
Stage the bathroom:
Bathrooms may be the most neglected space in regards to staging because the tub, shower, toilet, and sink are usually the last items in a home to be replaced except if you do a full redesign of your home. While you may be unable to replace the expensive items, bathroom staging has unlimited prospects.
First off, consider the mirror's condition and replace any that are worn or damaged. Fortunately, you don't need to stay with the full size, basic sink-back to ceiling models so well known with builders. There are a lot of reasonable mirrors in modern styles that can add a hint of class to the space.
Also, remember to hang new, cushioned towels on the towel bar and put a fresh and new, toothbrush holder on the vanity as the nice and clean last little details. So staging your home, with these tips can help you to sell your home.
De-cluttering (Staging Your Home):
Clutter takes up space, and space is what sells. Make your home look bigger and more desirable by paring down to just the basics. You don't have to get rid of things forever, but you should certainly be packing them up and getting them out of the house.
Also, there are two significant issues with clutter. One is that it distracts buyers from your home's features. The other is that it causes it to seem like the home needs more space. Set aside all knickknacks. In any case, remember that buyers will be looking at your storage spaces, so throwing everything into the storeroom to conceal it away may not be the best idea.
Remove Odors:
There are various things that can make your home smell like pets, food, buildup, and the sink. But, it is practically impossible for you to notice the scents in your home in light of the fact that you get used to them. Request a neighbor or a friend to smell your home. In the event that they notice a terrible scent, discover the source, and dispose of it. Make your home smell great during showings by burning cinnamon sticks, preparing treats, or brewing coffee.
So These tips are very helpful for those who need help with Staging your home. For more information, you can visit my home page.