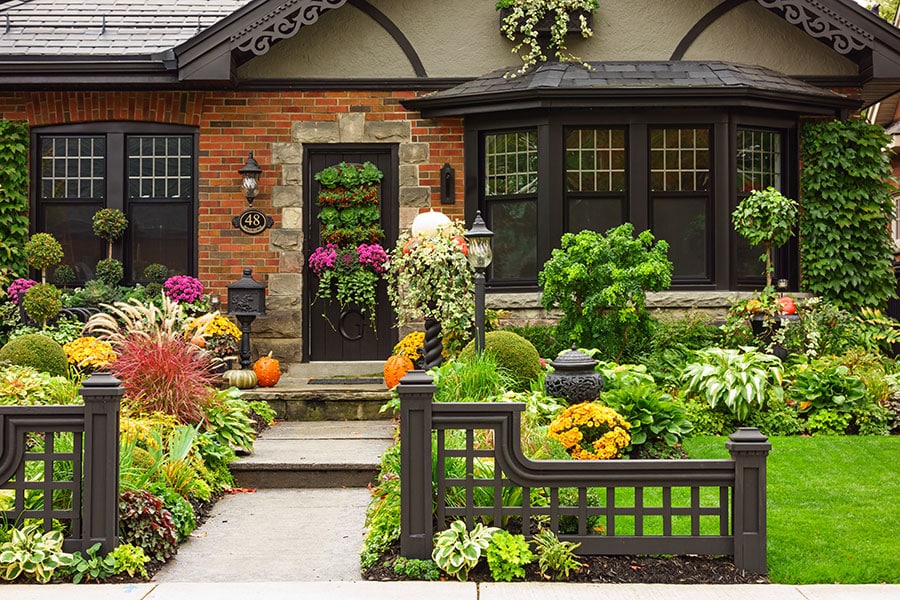 Tips to Improve Home's Curb Appeal
Curb appeal is a term used to explain the general attractiveness of a house or other piece of property from the sidewalk to a buyer.  Many Realtors use this term to sell or evaluate a piece of property. Many real estate agents will stress the importance of maximizing curb appeal when you try to sell your home. It is due to that, many aspects of curb appeal can be improved in a cost-effective manner.
Many real estate agents can offer suggestions, when listing a home or property, to the sellers in order to enhance curb appeal, based on their own experience. They know which things attract buyers in the market. A popular paint color, style of lights, or even type of plants in a certain geographic area, for example, maybe the key to making a prospective buyer feel good and happy. Therefore this will help to close the deal in favorable terms.
The exterior of your home is the main thing that will attract potential home buyers. So you should make your home's curb appeal more attractive. Now I am going to tell you some tips for increasing your home's curb appeal.

Go green:
One of the most obvious and important ways to increase curb appeal is to add some fresh greenery and flowers. Don't worry if you don't have much money to spend on putting in a garden. By adding some planters and window boxes you can add the same effects.  Even adding one pretty plant can significantly enhance your home's exterior appearance.
Take care of your lawn:
It's important to note that lawn care is the main thing in increasing the home's curb appeal. You should do regularly care for your lawn by mowing the grass, raking off leaves, and pulling weeds. Also, you should keep your lawn well-watered to prevent brown spots. As long as you take care of these things regularly, lawn care won't become a big project.
Make your door pop:
You can increase curb appeal by having your front door stand out instead of blend in. It is a very effective and less expensive method. Painting a front door only costs about $75, and is a pretty easy job, even for beginners. You can go for bold color that enhances the other colors of your home's exterior.
Similarly, one gallon of paint can make a big difference when you're looking for a front yard curb appeal to change your home. You can use a bold color that will make your house stand out from your neighbors' homes.
Light up your exterior:
New light fixtures can help to update the look of your home and enhance your curb appeal. When you buy new lights for your house, consider function as well as style. Make sure to choose lights that will provide enough light for your entryway. Clean off all debris around outdoor light fixtures, which will instantly make the view more bright and clean.
Check Also: Home Decor Tips and Ideas For You
Upgrade mailbox:
Whether you have a regular mailbox that stands by the road or you have a fix to your house, making some upgrade on this is a way to show buyers that you care about details. In fact, a mailbox can become very important to enhance a home's curb appeal.
Embrace symmetry:
Symmetrical patterns create attractive points that are pleasing to look at and instantly make your home look more beautiful. You can achieve the look by putting matching wall lanterns or plants on either side of your front door. You can do the same thing around your garage door if you don't have a room at your entryway.
Make your porch bigger:
By doing some simple construction to your porch can increase the livable outdoor space. Also, it will make a big impression on prospective buyers as they walk up to the house. Adding on to porches is very simple. It is not complicated as other major construction like a new roof. Similarly, putting some solid rockers or modern metal chairs on your front porch is a great way to enhance the home's curb appeal.
Window boxes:
Buying some window boxes to throw up below your windows is a quick and easy project that will considerably enhance your home's curb appeal. Also, you can plant some colorful and seasonal flowers and other plants in them.  It will make your curb appeal shoot up overnight.
Replace hardware:
Research the latest trends in hardware design and then replace all of your front door hardware to give the entryway a modern and clean look. Choose a color that contrasts with your door's paint color, such as black hardware on a white door or brass hardware on a black door.
Design a clear path:
A well-defined path makes your home look more attractive and put together.  You can just use visual cues like lighting and plants to show a clear path to your front door through the grass.
Giving your home a curb appeal boost can be done in just a day or weekend if you plan ahead and prioritize the projects that will really make a difference.